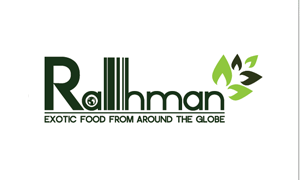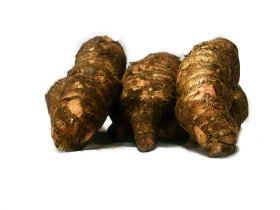 Rahman Supermarket bvba
Maatschappelijke zetel:
Zwevegemsestraat 48
8500 Kortrijk


Kleinhandel:
Zwevegemsestraat 35
8500 kortrijk
tel. 056 20 03 49
gsm. 0465 84 61 24

Groothandel:
Pluimstraat 17-23, 8500 kortrijk
tel. 056 51 98 60
gsm. 0489 13 55 59

BTW: BE0460.364.374

info@rahman.be
www.rahman.be
Groenten & Fruit
Red cocoyams
Generally, there are two types of cocoyams come up in the market. White cocoyam cultivars get matured early need 9 months after plantation; whereas red cocoyam cultivars get late matured require more than 14 months after plantation. Red cocoyams have been considered as an important source of starch. Each parts of the raw cocoyam plant contains a toxic compound and calcium oxalate, which must be destroyed by thorough cooking before eating.
Rahmans, a reputed and experienced exporter and supplier of vagetables and fruits, supplies red cocoyams at discount rates. Its products are highly praised for their high nutritive value, original color, yummy taste, freshness and purity. Our professional packed the items using advanced technology to retain their freshness and nutritional value. In addition, we believe in retaining existing customers and luring new ones so provide timely delivery.
In order to buy the fresh and hygienic red cocoyams, contact us round the clock at Rahmans. Being a reputed and recognized supplier of diverse fruits and vegetable, we hold customers from all over the world. We buy fruits and vegetables directly from farmers so that become able to give huge discounts. To know more about Rahmans and its products and services, explore the website.